Introducing Partners in Hope!
This June, Catholic Charities is excited to launch a new program to celebrate and recognize people who consistently answer the call of service through a monthly gift. We'd like to invite you to join our Partners in Hope - a group of like-minded, extraordinary individuals who help those who struggle every day to build a better life through dedicated support each month.

Members of Partners in Hope demonstrate a consistent commitment to our community through action that ensures their gift to Catholic Charities will have a maximum impact on those who need it most! Partners in Hope support the many people served by Catholic Charities by making a monthly gift. It's easy to do and at each giving level, there are special benefits!
Read More >>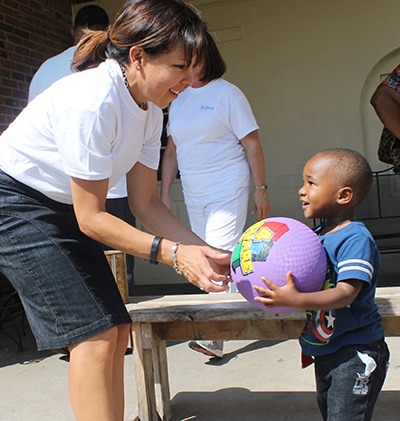 Amerigroup Provides Help for the Homeless with Catholic Charities
Amerigroup is partnering with Catholic Charities to provide hope and help for the homeless by supporting the Homeless Services of Catholic Charities. This past year, Amerigroup was the lead sponsor of our Head Start program, providing support for over 400 families served by Head Start, as well as providing health education initiatives for our families throughout the year. Amerigroup's mantra is "We do well, by doing good" and they live out that mantra by aligning with programs of Catholic Charities that provide support for underserved individuals and communities.
Learn more »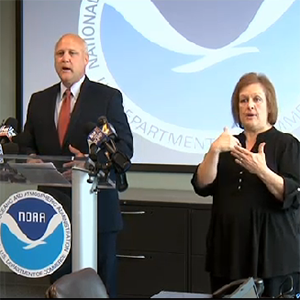 Be Prepared this Hurricane Season
You know when you start seeing Shari Bernius from our Deaf Action Center on TV, hurricane season must be close! Shari provides ASL interpretation for important press conferences especially during hurricane season!
The 2015 hurricane season is here! As the social service arm of the Catholic Church, Catholic Charities Archdiocese of New Orleans is the main disaster response agency of the archdiocese. We have been prepared by experience to meet the needs of the community in the aftermath of a disaster and to provide continued support and assistance in the often long recovery process.
Learn more »