December E-News
Dear Friend,
Our hearts are full as we prepare for the celebration of the birth of our Savior, Jesus Christ. The staff at CCANO has been busy since Thanksgiving ensuring that our clients are fed and provided for this Christmas. I hope the stories herein inspire you this holiday season.

Thank you for all that you do for Catholic Charities!




Sr. Marjorie Hebert, MSC
President and CEO


Archbishop Hannan Community Appeal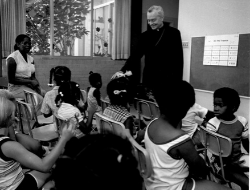 AHCA Campagn:
Gifts to the Archbiship Hannan Community Appeal (AHCA) raise crucial unrestricted funds that allow Catholic Charities to respond swiftly, effectively and compassionately in times of crisis or disaster.


Your donation means supporting a local charity that best understands local needs. We serve the 8 civil parishes that make up the Archdiocese of New Orleans: Orleans, Jefferson, St. Tammany, St. Bernard, Plaquemines, St. Charles, St. John, and Washington parishes.

THANK YOU to everyone who has made a gift to our 2020 Archbishop Hannan Community Appeal (AHCA) Campaign! Gifts to the AHCA raise crucial undesignated funds which support ALL Catholic Charities programs. We are about halfway towards reaching our $2 million goal, and we need your help!

Help us in providing unrestricted funds that allow us to help our neighbors in need!



SAVE THE DATE:
December 24 & 25
Offices closed for Christmas
January 1
Offices closed for Solemnity of Mary, Mother of God

January 19

Coffee and Conversations with Sister Marjorie will be held from 2-3PM. For more information, click here.

Happy Santas Adjust to Continue Christmas Tradition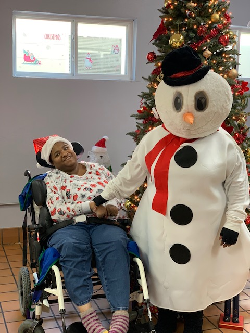 HAPPY SANTAS:
Despite the restrictions of the COVID-19 pandemic and its negative implications for the state's hospitality industry, Happy Santas, sponsored by the Louisiana Hospitality Foundation, joined together to collect gifts and fulfill Christmas wish lists for residents at Padua House, a residential program of Catholic Charities Archdiocese of New Orleans (CCANO) for those with profound disabilities and intellectual challenges.

Instead of their traditional drop off atop the Drago's Seafood Restaurant fire truck, they pivoted to fulfill clients' digital wish lists via Amazon.

CCANO President and CEO Sister Marjorie Hebert said, "Despite a devastating year for the hospitality industry in New Orleans, the folks at the Louisiana Hospitality Foundation put their faith in action and stepped up to fulfill the Christmas wishes of our Padua House clients. We are eternally grateful for their selflessness this holiday season and hope that New Orleanians will continue the cycle of giving by supporting this important foundation."

Founded in 2006 by a select group of hospitality industry leaders, the Louisiana Hospitality Foundation is dedicated to supporting Louisiana's hospitality industry workforce and strengthening Louisiana's hospitality industry. Those interested in supporting the local hospitality industry and the Foundation can click here.

NEW PROGRAM UPDATES: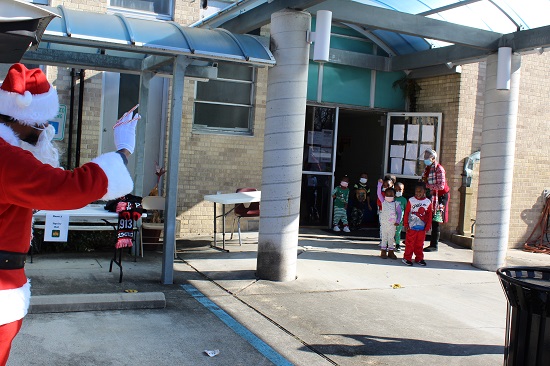 Head Start Hosts Christmas Events
Even though the holiday events have been scaled back this year due to COVID-19, our Head Start centers wanted to be sure students didn't miss out on holiday spirit!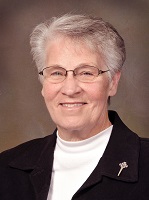 Join Coffee and Conversations with Sister Marjorie
Once a month, Catholic Charities' President and CEO, Sister Marjorie Hebert has been hosting Coffee and Conversations with Sister Marjorie.

During this time, Sister Marjorie discusses Catholic Charities' response to this challenging time. Coffee and Conversations is an opportunity to get to know Catholic Charities and Sister Marjorie on a personal level!


DONATE TO AHCA

Your gift the Archbishop Hannan Community Appeal provides unrestricted funds which support ALL Catholic Charities programs!