May 2021 E-News
Head Start Transition Ceremonies!

Catholic Charities' Head Start recently had Transition ceremonies from Early Head Start to Head Start and Head Start to Kindergarten.

The drive-thru ceremonies, included gift bags, graduation certificates, a balloon arch and photos with their teachers!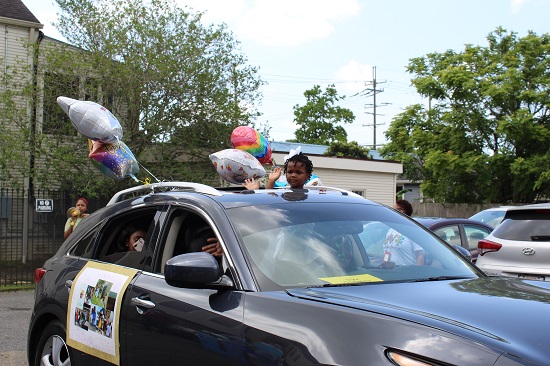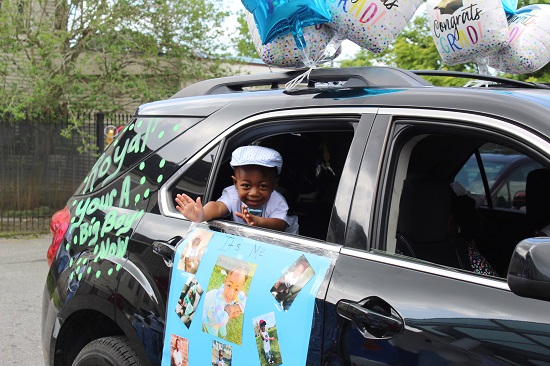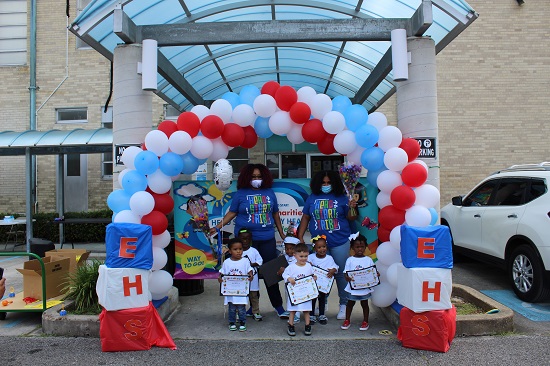 SAVE THE DATE:
May 31
Office closed in observance of Memorial Day.

July 5
Office closed in observance of Independence Day.
Archbishop Hannan Community Appeal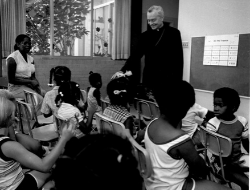 AHCA Campaign:
Gifts to the Archbishop Hannan Community Appeal (AHCA) raise crucial unrestricted funds that allow Catholic Charities to respond swiftly, effectively and compassionately in times of crisis or disaster.

THANK YOU to everyone who has made a gift to our 2020 Archbishop Hannan Community Appeal (AHCA) Campaign! Gifts to the AHCA raise crucial unrestricted funds which support ALL Catholic Charities programs. Thanks to our generous donors we reached our $2 Million goal!

Your donation supports a local charity that best understands local needs. We serve the 8 civil parishes that make up the Archdiocese of New Orleans: Orleans, Jefferson, St. Tammany, St. Bernard, Plaquemines, St. Charles, St. John, and Washington parishes.
Help us in providing unrestricted funds that allow us to help our neighbors in need!

VOLUNTEER OPPORTUNITIES: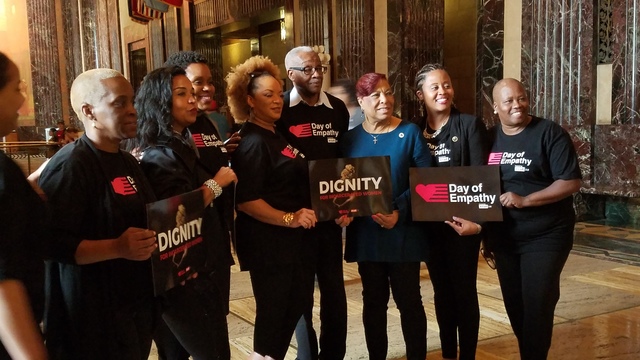 CORNERSTONE:
Catholic Charities' Cornerstone Program is looking for mentor volunteers (especially male mentors).




If you're interested in being a mentor or for more information, contact

Kristina Gibson.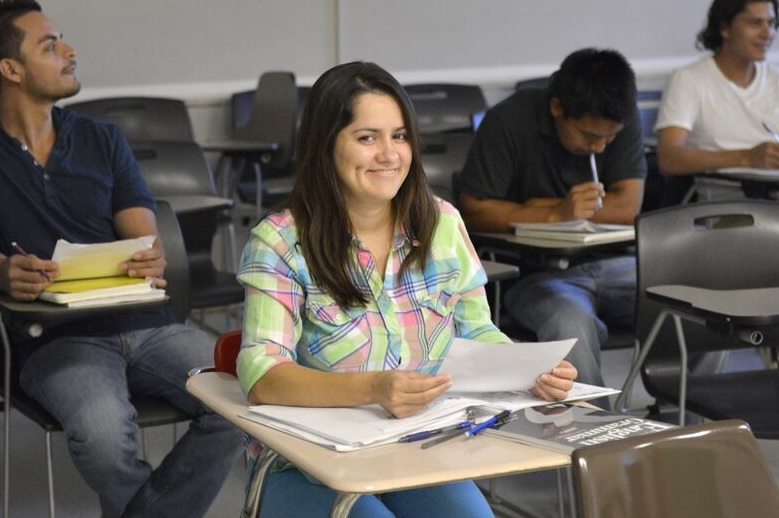 ESL and FAMILY LITERACY:
Trainings to volunteer for ESL (English as a Second Language) and Family Literacy will be held virtually in February.

All volunteers must attend the Immigration and Refugee (IRS) training first.




ESL - June 3 at 5pm





IRS - June 8 at 6pm




Family Literacy - June 10 at 5pm



ESL - June 17 at 5pm

IRS - June 22 at 6pm
Family Literacy - June 24 at 5pm



To sign up for ESL and Family Literacy trainings, contact

Sami Barefield or sign up here.
Volunteer by emailing Shannon Murphy and for more information,visit here.
PACE Re-Opening Celebration!

After more than a year away, residents returned to PACE Greater New Orleans (Program of All-Inclusive care for the elderly in the Greater New Orleans area) on Tuesday, May 11. They were welcomed back with music from Brass Band, remarks from Sister Marjorie Hebert; a blessing from COO Deacon Martin Gutierrez and lesson and music from Big Chief Mardi Gras Indian!

PACE Greater New Orleans gives each participant the opportunity to socialize and get all their health care needs met in one location in the Greater New Orleans area with a holistic care plan designed especially for them. PACE services include in-home care, rehab programs, senior nutritional counseling, pastoral care, nursing care and free transportation to and from their place of residence and more


For more information about PACE, visit
here
or call 504-835-0006 or TOLL FREE at 833-726-3466.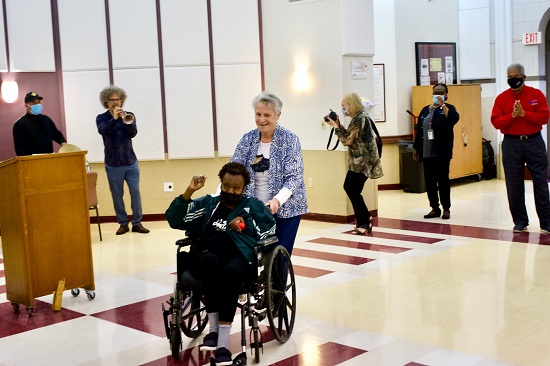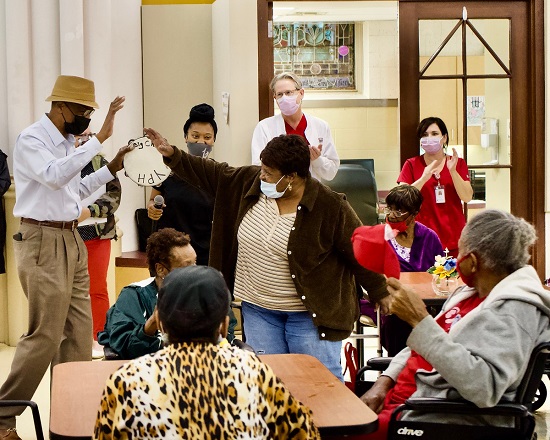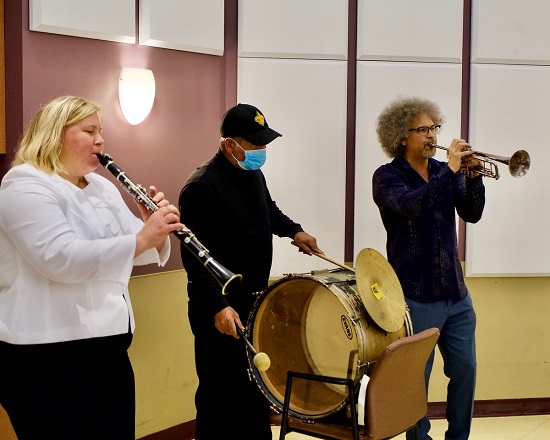 NEW PROGRAM UPDATES:
Mental Health Awareness Month and Counseling Solutions
Counseling Solutions Program Director, Doctor Lisa Surrency, spoke about mental health month. With school ending soon, she focused on tips for students and parents to keep children active over the summer.

What would you say to students and their parents who are about to finish school for the year?

The first thing that comes to mind with the school year ending is for parents to keep children on a schedule and routine, maybe not as rigorous as the school year. This will help with that transition when the summer has ended in a few short weeks.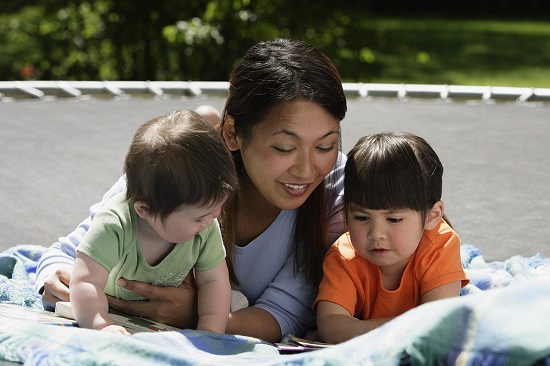 Foster Care Month and Therapeutic Family Services
Catholic Charities' Therapeutic Family Services matches children with server emotional, behavioral problems or medically fragile children with families who provide specialized foster care. Children are referred to Therapeutic Family Services or TFS through the Department of Children and Family Services. TFS also trains and supports prospective foster parents!
Therapeutic Family Services is also looking for foster parents. As a foster parent, you will be a role model for a troubled child, it is important to demonstrate healthy family relationships. You will celebrated holidays, birthdays and milestones with your foster child. The challenges are many, but the rewards are great!

DONATE TO AHCA

Donate to Archbishop Hannan Community Appeal (AHCA) and help Catholic Charities meet the needs of the community.