March 2022 E-News
From Seniors to Babies
We celebrate Mardi Gras!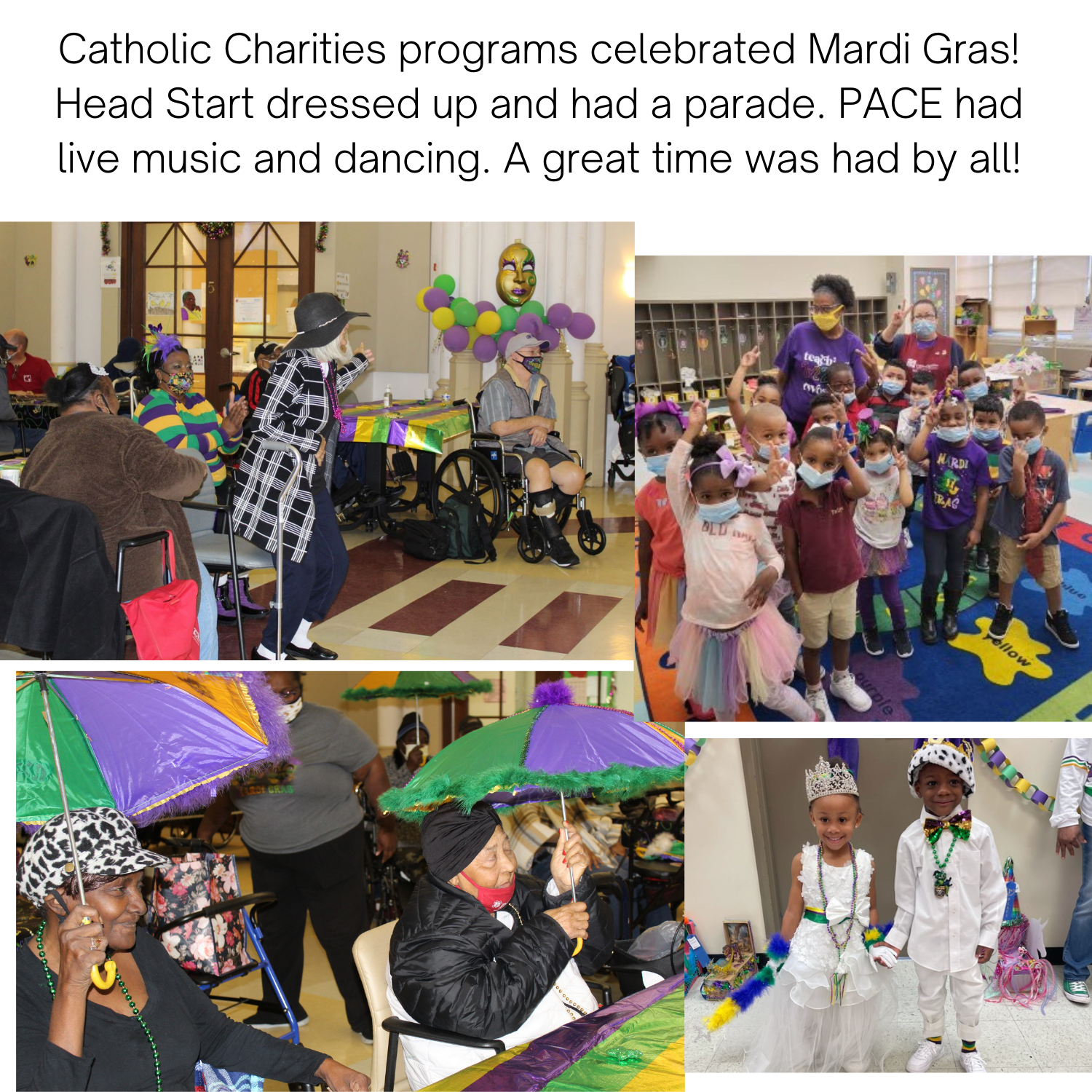 The Food Pantry Needs You!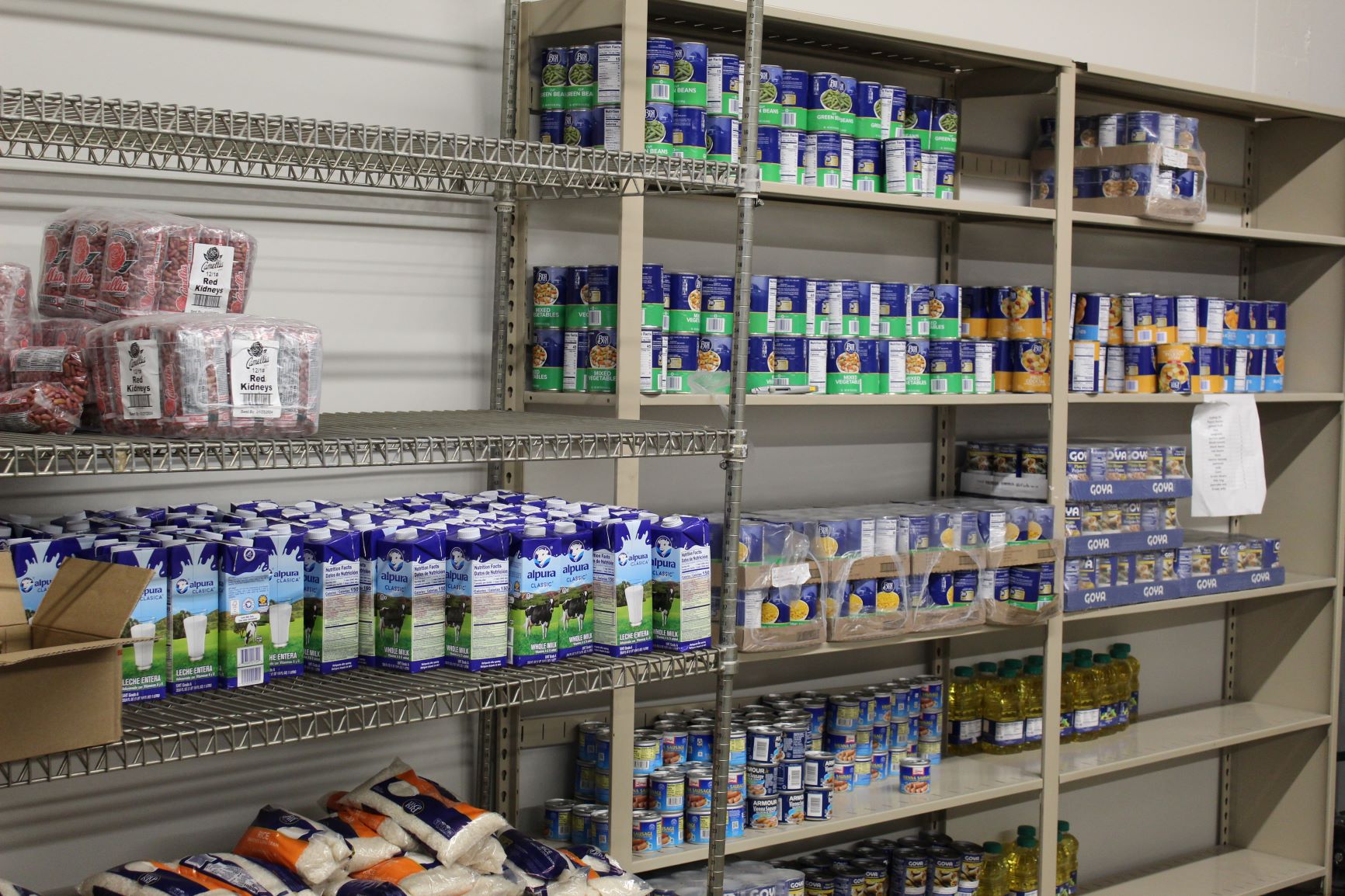 Nearly 50 million Americans including 13 million children live in households that struggle with hunger. Every city, community and school is affected in some way, making hunger one of the biggest challenges in the country. In May 2020, Catholic Charities Archdiocese of New Orleans opened a food pantry located at 2505 Maine Ave. Metaire, LA 70003. We serve clients a bag of food that has an approximate value of $30. Since opening the food pantry has served over 6,000 people in the Greater New Orleans area. To continue with this vital program we need you! Food drives are a great way to help support this pantry. If you can help with a food drive at your school, church or community gathering please contact us for more information. Contact Lorena Wever at 504-491-0163 or email: lwever@ccano.org
International Woman's Day spotlight: Tatiana Rodriguez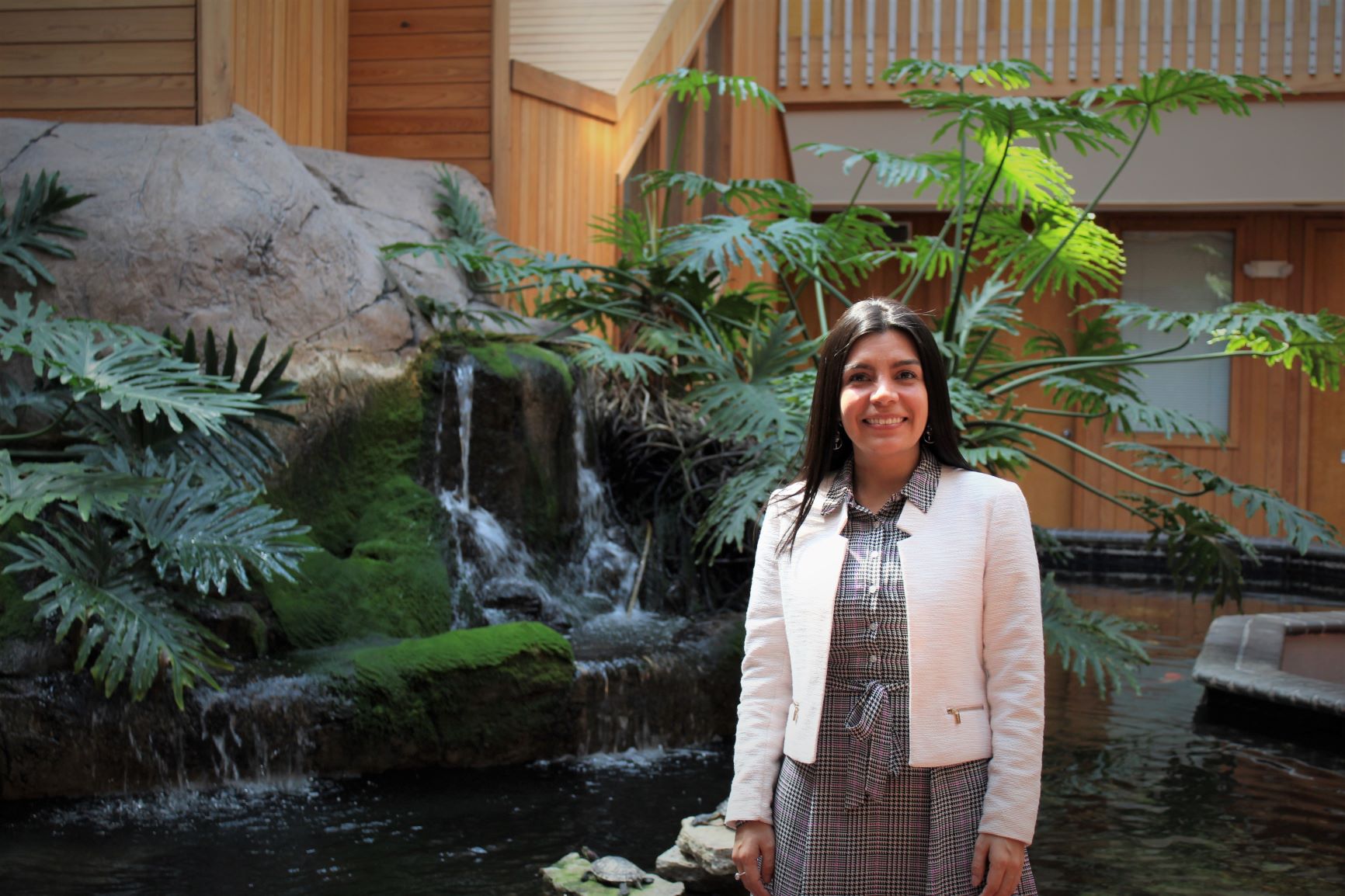 A Story of Success

As a successful well-educated member of the private business sector in Colombia, Tatiana Rodriguez decided that in order to advance in her career she would travel on a student visa to the U.S. to learn English. After arriving in Charlotte,NC she attended Queens University for 6 months then moved to New Orleans. In New Orleans she was able to continue as a fulltime student at Delgado Commuunity College and have the cultural immersion in our city.
Tatiana began working at a hospital while continuing to take English classes. One night at the hospital, a pregnant woman in labor was admitted who needed help and was having touble communicating as she spoke very little English. Tatiana was called to translate and assist her fill out the forms as she was the only Spanish speaker on the floor. In that moment, Tatiana was overwhelmed by a feeling that she may have found her purpose as she realized she was in a position to help people. This led Tatiana to CCANO Immigration and Refugee Services where they were able to provide resources to adjust her status to become a legal permanent resident and then a U.S. Citizen. She applied for a position as a case manager with CCANO's Refugee program in an effort to fulfull this desire to help.
Tatiana was not initially accepted as her English still needed work and she was told if she studied hard she would be a stronger candidate in the future. So she did! Six months later refugee services decided to invest in Tatiana and hire her. She's been mworking with refugee services for several years now and has helped dozens of refugees integrate into our community. She is compassionate but firm with clients about their responsibility to work hard and can share her own personal experience of persevering to reach success.

Tatiana was sworn in as a U.S. Citizen on December 6th,2019. Although Tatiana briefly left to work for another company she felt called back to CCANO. Exploring her options led Tatiana to look into immigration law and she was hired back to Immigration Services as a legal assistant. Just this month Tatiana was promoted to Citizenship Legal Assistant Coordinator and she is currently studing for the Law School Admission Test (LSAT). "My ultimate goal is to work in the legal field. I plan to take the LSAT test in order to get into Law School." Tatiana's journey continues and she is certianly a woman to celebrate duing this month when we celebrate the achievements of women all over the world on International Woman's Day.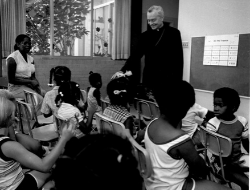 AHCA Campaign:
Gifts to the Archbishop Hannan Community Appeal (AHCA) raise crucial unrestricted funds that allow Catholic Charities to respond swiftly, effectively and compassionately in times of crisis or disaster.
Your donation means supporting a local charity that best understands local needs. We serve the 8 civil parishes that make up the Archdiocese of New Orleans: Orleans, Jefferson, St. Tammany, St. Bernard, Plaquemines, St. Charles, St. John, and Washington parishes.
THANK YOU to everyone who has made a gift to our 2021 Archbishop Hannan Community Appeal (AHCA) Campaign! Gifts to the AHCA raise crucial unrestricted funds which support ALL Catholic Charities programs.
Help us in providing unrestricted funds that allow us to help our neighbors in need!

Cornerstone Builders Helps Rebuild Lives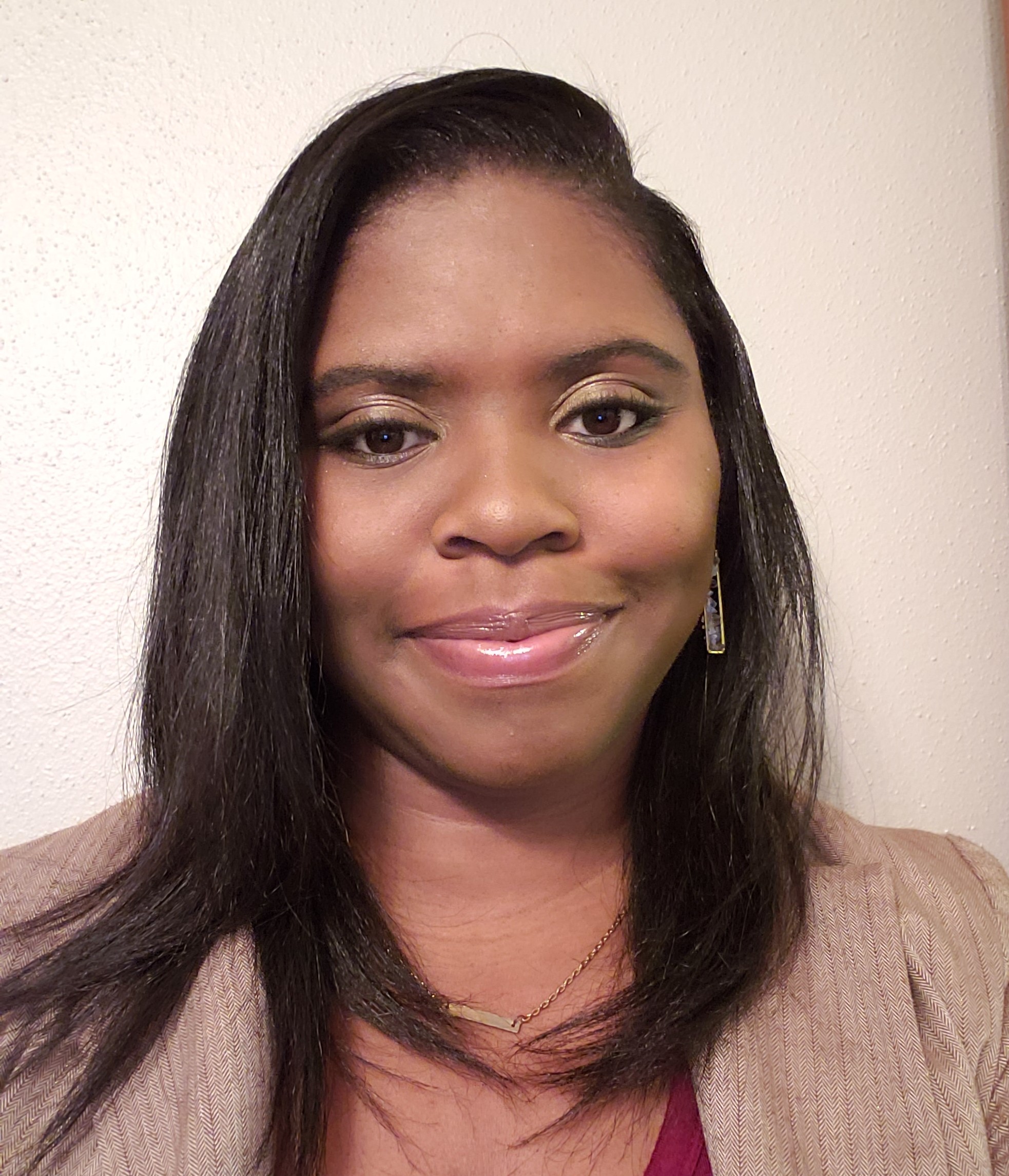 Amelia Kyles

Reentry workforce specialist, Amelia Kyles, shared two success stories that reveal that with a "hand up" we really can make a difference.

"Gary"
After serving 8 years in prison, Gary was determined to never put himself in that situation again. Upon his release in April 2021, Gary immediately began his job search. In the beginning, things were very frustrating. He wasn't getting any call backs and interviews weren't leading to job offers. In June, the workforce specialist was able to arrange an interview for Gary with a landscaping company. Gary would go on to ace the interview and started working immediately. Thanks to his new job, Gary was able to pay off some of his old traffic tickets and begin the process of getting his license reinstated. This was the first step in his career plan. His long term goal is to obtain a CDL so that he can drive nationwide and provide a stable home for himself and his son.

"Jerry"
Jerry had many barriers ahead of him before being released from prison. He wouldn't have a place to live, he'd be unemployed and his criminal background would make finding employment difficult. While incarcerated Jerry was connected to Catholic Charities Archdiocese of New Orleans. CCANO arranged for Jerry to have a home at LaCor Housing for 6 months rent free with the help of the Deparment of Corrections. During those 6 months Jerry did odd jobs to earn money while searching for a full time position. Jerry began working with the workforce specialist at Cornerstone Builders on his soft skills and life skills. He learned how to resolve conflicts, maintain professionalism in the workplace along with the importance of saving money and planning for the future. In August 2021, Jerry reconnected with his previous employer, a construction company and began working full time. The work has been hard at times so much so that he wanted to quit. Jerry pushed through those tough times and has now been employed for almost a year along with taking on a second job to increase his income. Jerry is happy with his life and now sees a future filled with plans and progress.

GiveNOLA DAY

GiveNOLA Day 2022 will take place on Tuesday, May 3, 2022.

Early giving will open on April 18, 2022 - May 2, 2022 at 11:59PM.

For more information and to donate, visit here.

Volunteer spotlight: Anne Marie Keeny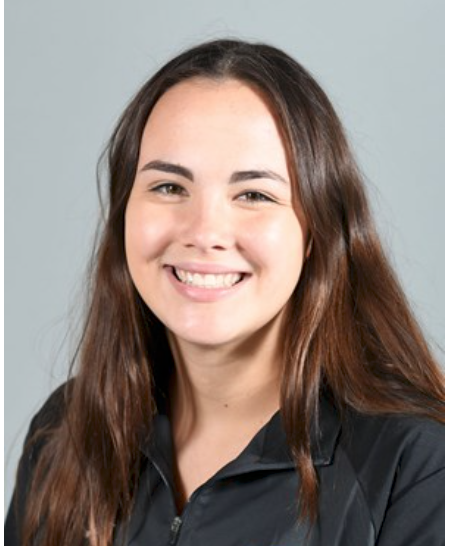 Anne Marie has worked with our ESL classes (English as a Second Language) since October 2021. "I've been so impressed with how hard the students work to learn English. It's been a great experience to be able to teach a class where the students are so invested in learning." Anne Marie is helping create a streamlined process for teachers to more easily access the progress of their students. She is passionate about working with immigration services and hopes to take this experience with her into the future. WIth plans to attend law school and travel to Spain she feels this internship is a wonderful stepping stone towards her goals. Anne Marie highly recommends others to consider interning with Catholic Charities Immigration and Refugee Services Program. It is a great way to give back and learn about this
important program and the needs in our community.



Padua Community Services is Hiring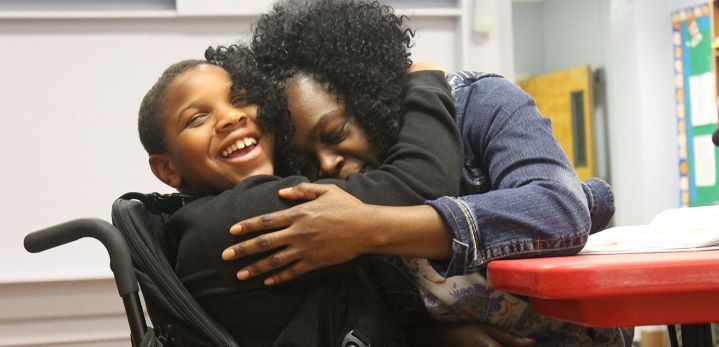 Are you looking for work? Do you know someone who is?


Padua Community Services is hiring Direct Service Workers. This individual will be responsible for providing individualized and custodial care and supervision to clients with physical and intellectual disabilities, inder the direction of the supervisor. Direct Service Workers provide supervision for clients in order to guard their safety and well-being. They also suprevise active treatment program activities and community integration. Please go to: www.ccano.org/employment and click on View Current Job Openings at Catholic Charities to view open positions and see the opportunties available to join our team.
MARCH SI FILLED WITH CELEBRATION!

March is filled with celebrations of all kinds. This year March 1 kicked off with Mardi Gras followed by Lent. During Lent New Orleans has a thriving seafood business with all the many Fish Fry Friday's. Inside the Lenten Season we had both St. Patrick's Day and St. Joseph's Day.
St. Joseph's Altars are an intergral part of the Archdiocese of New Orleans. We celebrate with altars all over the New Orleans and Greater New Orleans areas in schools and churches.

To see Sister Marjorie's weekly Lenten reflections please go to our Facebook @cathcharitiesNO or find us on Linked In.

Picture taken at Divine Mercy Church in Kenner, LA.
DONATE TO AHCA

Donate to Archbishop Hannan Community Appeal (AHCA) and help Catholic Charities meet the needs of the community.